Brushless DC Water Pump, Specializing Auto / Car / Vehicle Water Pump
2015-09-24
TOPSFLO Brushless DC Water Pump taken the most advanced magnetic-driving technology, the motor and water fully isolated no middle shaft, no leakage forever.

This advanced technology also applied successfully on TOPSFLO TA50,TA60 Auto/Car/Vehicle pump, which widely welcomed by international clients and with good sales.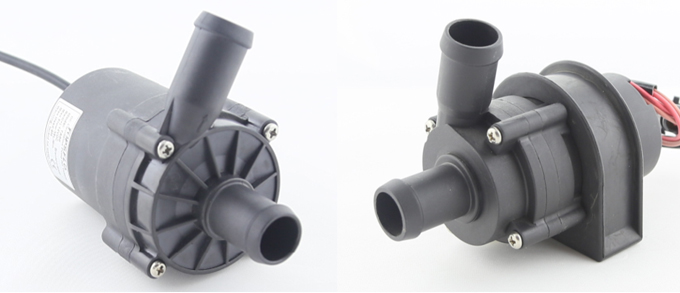 Besides, the TA50,TA60 DC Water Pump also have the following preponderant features to meet the Auto/Car/Vehicle field requirements.

Features:
1. Brushless high effiency DC motor, specialized PCB for autos long lifetime over 20,000 hours
2. Heavy duty work with long continuous working time 24 hours.
3. Professional design, complete functions against autos vibration working condition, high peak voltage and unstable voltage
4. Withstand temperature -40~120°C, suitable for extreme outdoor environment
5. Automatic polarity protection / overload protection / block protection
6. IP protection level : IP 67
7. Flowrate:15-37L/min;water head: 1-9M .
8. Applied liquid: pure water, antifreeze liquid, glycol mixture liquid

Application:
1. Car engine cooling circulation
2. Car engine pre-heating
3. Heating system (Car Auxiliary heaters & parking heaters)
4. Electric vehicles water circulation system
5. Normal Hot Water Circulation
6. Liquid Transfer
7. General Purpose Pumping
8. Customized PWM
For more information about TA50,TA60 auto pump, please freely contact with us by telephone 0086-(0)731-82739266 or by e-mail sales@topsflo.com