■ Overview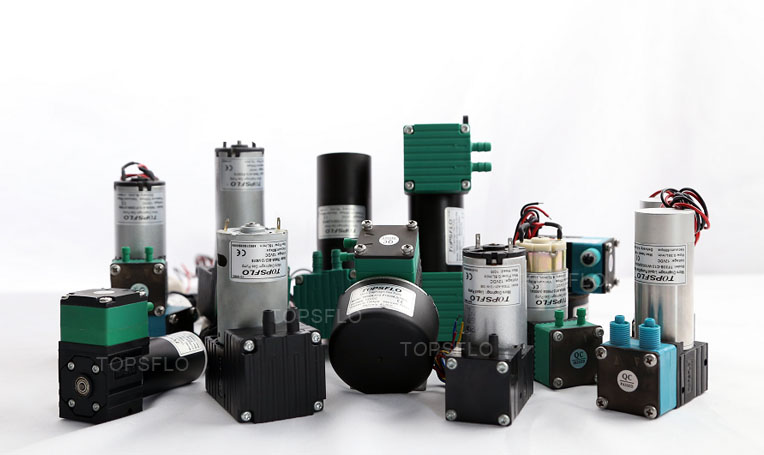 TOPSFLO Diaphragm series gas/liquid pumps are the perfect combination of form and function. The use of a special diaphragm allows the pump to transfer both air and liquid efficiently. The compact lightweight unit offers optimum sizing for analytical equipment.
---
Ease of integration - Equipped with compact brushed or BLDC motors and suction/discharge ports that can be mounted in any configuration, Diaphragm series is a 'drop-in' upgrade for any competitive vacuum pump.
Increase device portability
- Miniature 12/24 VDC motors combined with lightweight corrosionresistant materials promote increased portability of your instrument.
Reduce system noise
- TOPSFLO Diaphragm pumps employ several proven methods for noise reduction including; structured valve design and enhanced diaphragms for liquid or gas, enlarged bearings for smooth rotation, and external vibration dampeners for the most critical applications.
Reduce maintenance costs
- Manufactured under strict TUV ISO9001 / TUV IATF16949 quality standards and assembled with the most chemically-inert materials, TOPSFLO Diaphragm pumps series are built for the life of your system.
Simplify system designs
- Diaphragm pumps the one pump to do it all. Whether pumping gas, liquid, or being used for vacuum or compression, is the most versatile pump for your system.

Driven by an adjustable speed, brushless DC motor; fluid flow rates can be regulated and matched to the parameters in the customer's pump system. Optimize a Diaphragm pumpseries to your OEM performance needs, with spec-driven configurations, materials, and motors available through our engineer-to-engineer project pump process.

>> Suction of mixed gas / liquid media >> Self priming >> Low power consumption
>> High efficiency >> Compact design >> Reduced pulsation
>> Bubble free media transfer >> Oil-less >> Low sound level
>> Long lifetime >> Lightweight
Typical Applications:
>>Ink Jet Printers
>>Diagnostic Workstations
>>Fuel Cells
>>Analytical & medical applications
>
>
Gas detector
>>
Beauty Equipment
>>Battery operated systems
>> Medical device
>>

Pressure and vacuum applications
>>Nasal aspirator
>>Fireplace
■ Specifications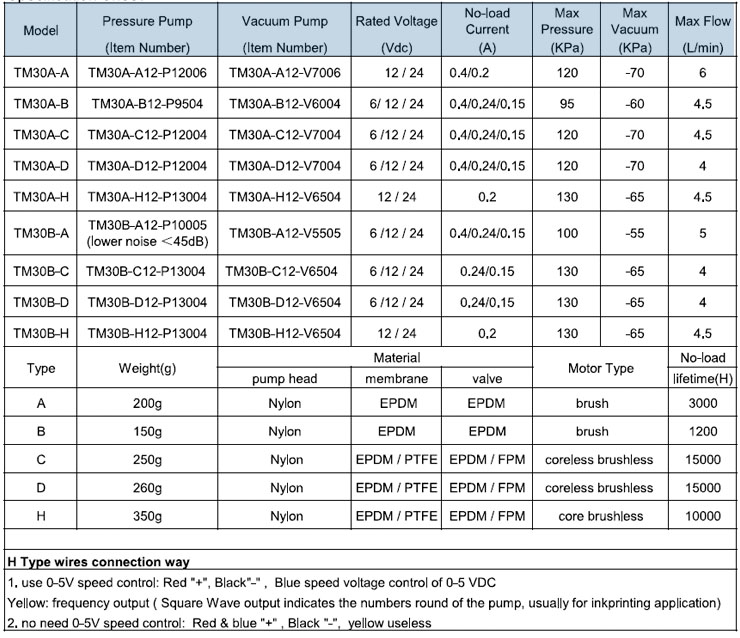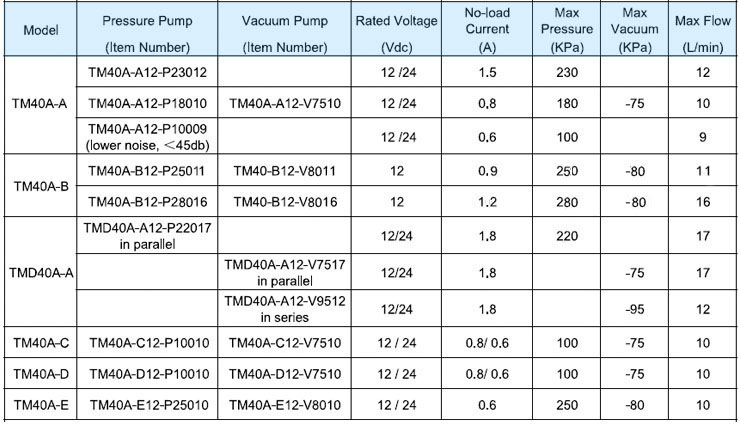 ■ Parameter
Get technical information, please feel free to contact us.