■ Overview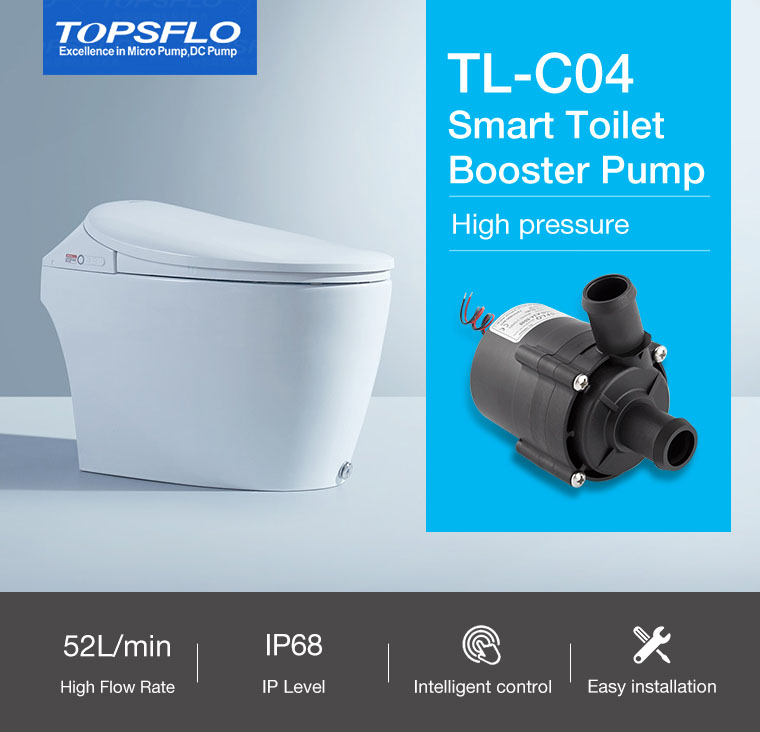 Intelligent toilet pump,
Smart toilet water booster
pump
usually used in a smart toilet without water tank. It needs to flush the toilet by the pressure of the tap water, since there is no water tank. However, the pressure of the household tap water pipe is not enough, which requires a booster pump to solve this problem. So, a intelligent toilet booster pump come out, it can effectively, quickly and cleanly flush the toilet.
Smart toilet Pump Application:
Intelligent toilet
Smart bathtub
Other water circulation systems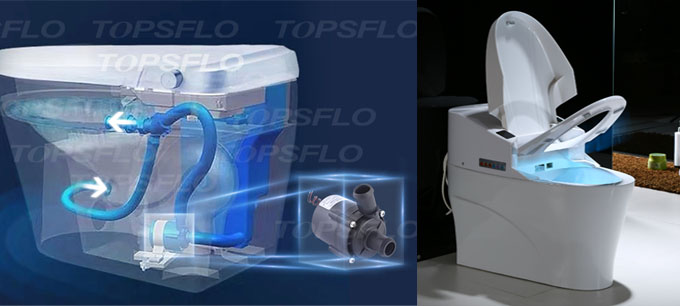 Features:
Strong Flushing Force, Good Siphon Effect
Large flow 60L/min, high efficiency

Intelligent Control
Customizable start & stop time, 5V, PWM rotor speed control, etc

Ultra-quiet Design
Noise 15dB lower than industry average

Low Energy Consumption
High-efficiency motors and rotor design, pump efficiency 30% higher than industry
average


0.1s Start , Water-saving

Small size, long life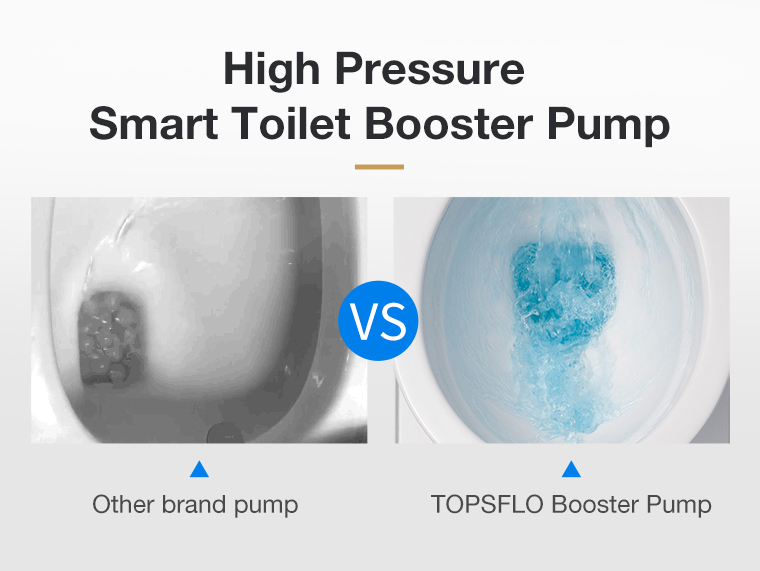 ■ Specifications
Intelligent Toilet Pump | Smart Toilet Water Pump Specification:
Model

Product Code

Max Water Flow (L/Min)
Rated Voltage(DC)
Rated Current (A)
Max Water Head(M)
Rated Power(W)
C04
TL-C04-A12-4407
44
12VDC
4.7
7
56.4
TL-C04-A24-4808
48
24VDC
2.8
8
67.2
TL-C04-B24-5008
50
24VDC
2.9
8
69.6
TL-C04-B12-5509
55
12VDC
6.4
8.5±1
76.8
TL-C04-B24-6012
60
24VDC
5.05
12
121.2
■ Parameter
Get more detail, please contact us !