■ Overview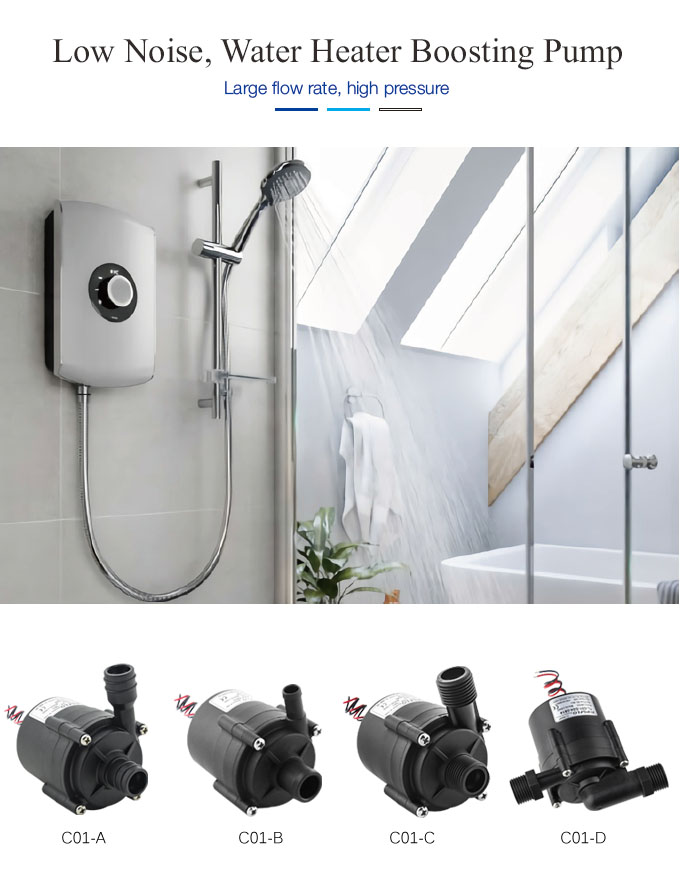 Large flow rate, high pressure
24L/min 11L
Boosting Water Pressure, More Stable Flow Rate
High efficiency motor and rotor design, 30% higher efficiency than competitors'
with similar size


Ultra-quietness Like Breathing
5dB Adopting ultra-quiet design, noise 5dB lower than industry average


No Leakage, More Reliable
Static sealing design, imported Japanese PPE, strict testing, no leakage forever



More Features:
♦ Advanced magnetic driving technology for static-seal,without any leakage forever
♦ Heavy duty work,can sustain continuous work
♦ High efficiency brushless DC motor with long lifetime 20,000hours
♦ 3-phase motor for lower power consumption and lower fever
♦ Durable permanent magnetic rotor/impeller and fine ceramic shaft
♦ Specializing closed-type impeller for lower water loss bring higher efficiency
♦ High precision one-time injection magnetic rotor for stable lower vibration
♦ High temperature materials for liquid temperature ≥90°C
♦ Low or no maintenance
♦ Food grade materials
♦ Imported Japan XYRON PPE material, certificated by WRAS & NSF.
♦ Certificate: CE,RoHS,FDA,REACH,WRAS,ISO9001,TUV IATF16949




Definitions:
Dry-running protection (customized functions)
Drive circuitry can detect no or little liquid in pump chamber and will stop the pump to prevent damage, pump is then restarted manually by disconnecting and reconnecting it to the power supply.

Over voltage protection
When the voltage over 28V, the pump will auto-protect and shut off own power supply, when the voltage falls below 28V, the pump will restart automatically.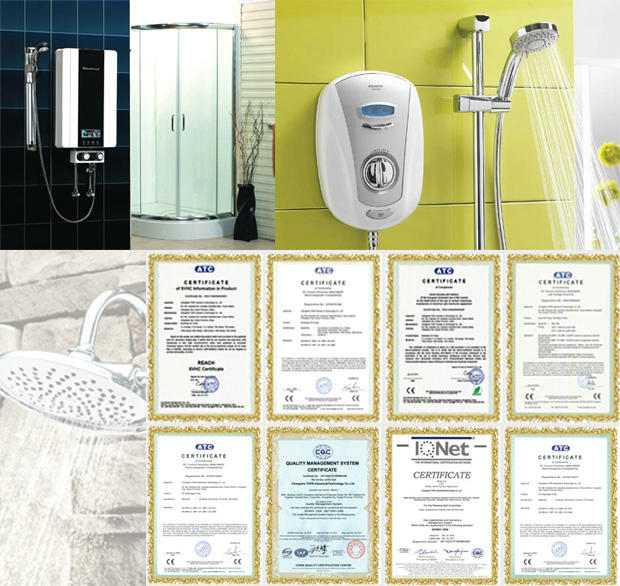 Usage Note:
1.Dry-running is prohibited.
2.Reverse polarity is not allowed (except customized).
3.The pump if dropped or with heavy vibration do not use.
4.Liquid contain impurities or magnetic particles are not allowed.
5.Liquid temperature over 90°C is not allowed (except high temperature models).
■ Specifications
Max Flow Rate
18L/MIN 24L/MIN
Max Static Lift
8M ,11M
Rated Voltage
12V / 24V
Impeller Type
Closed impeller
Motor Type
Three-phase brushless DC motor
Food Grade(Y/N)
Y
Liquid Temperature
-40-100°C
Pump Theory
Centrifugal pump
Media
Pure Water
Waterproof Class
IP68
Use Place
Indoor or Outdoor
Working Voltage Range
6~18V or 12~28V
Ideal Life Time
20000 Hours
Working Mode
Continuous
Power Supply
DC power supply, battery, solar powered
Protection Functions
Over-Voltage Protection Over-Current Protection Blocked-Protection,
Dry-running Protection(Customized)
Customized functions
PWM, 0~5V speed control,/PV solar panel driven directly,FG(RPM) signal wire,/S submersible
Remarks
Can't dry-running, not Self-priming
■ Parameter
Model
Product Code
Max Water Flow (L/Min)
Rated Voltage(DC)
Rated Current (A)
Max Water Head(M)
Rated Power(W)
C01-C
TL-C01-C12-1706
17
12VDC
2.0
6
24
TL-C01-C12-2008
20
12VDC
2.8
8
33.6
TL-C01-C24-1908
19
24VDC
1.33
8
31.92
TL-C01-C24-2411
24
24VDC
2
11
48
■ Curve & Dimension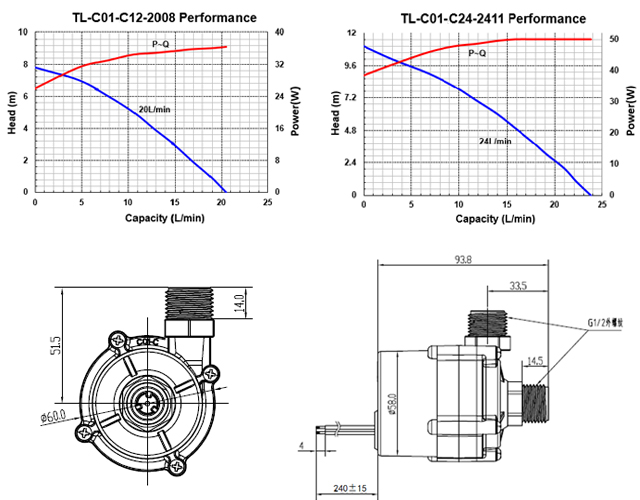 For more detail ,please contact us !