■ Overview
Direct Drive DC Micro Gear Pump TG-01 Features:
1.The pump shell is made of high quality plastic, durable in use. Excellent self-priming,
2.Chemical resistance, high pressure, suitable for the extraction of a variety of media.
3.Low starting current, high efficiency, stable and reliable operation.
4.Low power consumption, energy saving, environmental protection.
5.It is mainly used for coffee machine, water dispenser, beveage,drone spraying pesticide and so on.
6.Pump milk, cooking oil, weak acid and weak base, gasoline and diesel oil.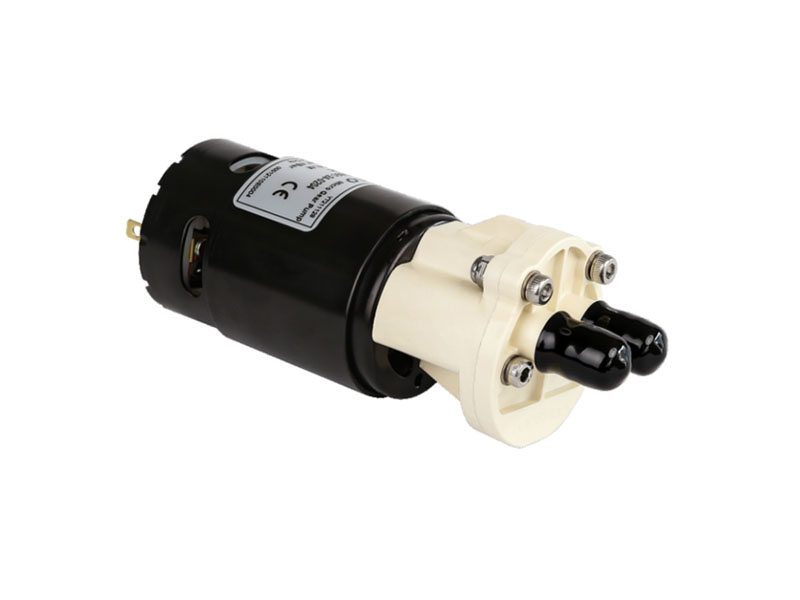 Direct Drive DC Micro Gear Pump Application:
This product uses the structure of slowdown, the use of brush motor drive, with a small volume of high pressure characteristics.
Applicable to the occasion of intermittent transmission of media. Widely used in spray, sanitary ware, spray, ice maker, water dispenser,Coffee making machines, drinking fountains,Wine dispensers,Beverage dispensing,car wash window pump. Air conditioning pump. Humidifier, medical equipment, food and other departments, pesticides, water treatment, filling machines, electrical appliances industry, experimental factories.
■ Specifications
| | |
| --- | --- |
| Motor Type | Brush DC motor |
| Max flow | 2.5L/min |
| Max pressure | 4 Bar |
| Rated Voltage | 12V / 24V |
| Suction Height | 0.7M |
| Fluid Temperature: | 0~80 ℃ |
| Operating voltage range | 12V pump range is 9~15V, 24V pump range is 18~28V |
| Pump Theory | Gear pump |
| Media: | A variety of liquid and oil |
| Ideal Life Time | 1000hour |
| Working Way | Interrupt |
| Functions | Self-priming |
■ Parameter
Model
Product Code
Rated Voltage
No load Current (A)
Max. Load Current
(A)
Head
(Bar)
Flow
(L/min)
TG01
TG01-A12-B01-0204
12
0.9
2.0
4
2.5
TG01-A24-B01-0204
24
0.6
1.2
4
2.5
■ Curve & Dimension