TOPSFLO- Water heater heat pump solution specialist
2016-08-31
Heat pump development simple analysis
Early of the 19th. Century, the scientist Sadi karnot from France put forward the theory "Karnot Circulation" in a paper first time in 1824, this became the origin of the heat pump technology.


In 1912, Zurich Switzerland installed a heat pump equipment for heating with the water as low-grade heat resource, this is the early water source heat pump system, also is the first heat pump system in the world. In 1940s to 50s early, the heat pump industry had growing very fast, the household heat pump and industry had building heat pump into the market, the heat pump into the early develop stage.


Since 1970s, the heat pump into the golden period, all countries of the world were attached importance to the study of the heat pump, such as International energy organization and European Community, all had the big development plan of heat pump, the heat pump technology emerge in endlessly and its application also constantly develop, had great effect on energy saving and environment protection.


21st. Century, with the "energy crisis" appear and fuel price suddenly rose, the upgraded and mature heat pump is popular with its high efficient recycling the low-temp, environment heat energy, saving energy and protecting environment, etc. advantages, became the most valuable new energy technology. It widely use for Water heater, Floor heating, Air-condition and industry, etc.


Tops Industry and Technology Co. Ltd. founded in 2001, built the high-end pump brand TOPSFLO, always carry out the ISO9001 and TS16949 Quality Management System, is the most professional high-end DC micro pump designer and manufacturer, has been building good cooperation relationship with famous companies Alpha, Whirlpool, Kohler, Triton, Electrolux, BOSCH, Koolance, etc. In the world. TOPSFLO has been specially setting up water heater R&D team, dozens of experienced engineers, focus on research and develop a series specialized water heater heat pump and provide the professional solutions.

1)

TOPSFLO

TL-B10,

C01

Electric water heater boost pump, Instant water heater boost pump. Now most of water heater manufacturer had changed to use the DC brushless water pump instead of the traditional AC pump, especially Singapore, Malaysia, Vietnam etc. Southeast Asia countries and UK etc. Europe countries. Because of it safe, saving energy and protecting environment, compact size, long lifetime, low noise and easy to adjust, etc.
2)

TOPSFLO

TS5

,

TD5

solar water heater pump, balcony wall type solar water heaters pump, pressurized tank micro-circulation high pressure pump, Flat plate solar hot water pump, the unique stainless steel pump head/ pump chamber design, with high temperature resistance, anti high system pressure, long lifetime and energy saving etc. advantages.
3)

TOPSFLO

TL-C01

,

TA60

etc. Air energy pumped water heater heat pump, air source heat pump, air energy hot water pump.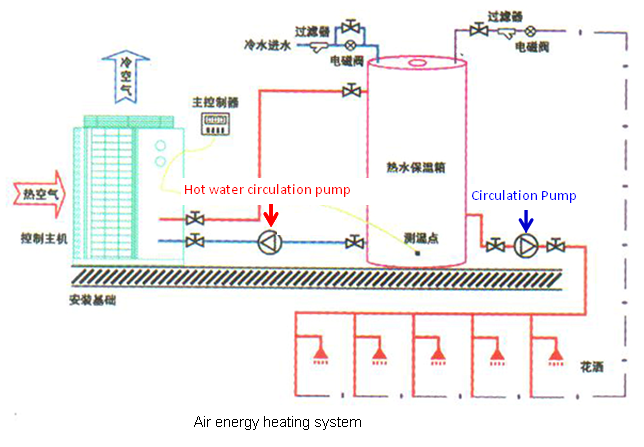 1.

Product quality advantages
TOPSFLO water heater pump not only Acid and alkali resistance, resistant high temperature 100 degrees, pump chamber can bearing high system pressure above 18kgs water, but also has safe, saving energy, environment protection, compact size easy to install, low noise, big flow rate and high pressure, easy to clear, not affect by environment and long using life time etc. multiple functions.
The company focus on pump quality, introducing and absorbing advanced pump technology from overseas, choose the top materials suppliers at home and aboard, like DUPONT, XYRON, TODA, TI, ST, HONEYWELL,ATMEL, etc., heavily build a professional, stable, experienced technical team, to provide the best & highest quality water heater pump to customer.
Water heater pump main application: air energy heat pump water heater, solar water heater circulation, instant electric water heater pressure boost, Flat plate solar circulation, Split solar hot water circulation & pressure boost, not-bearing pressure tank forced circulation, etc.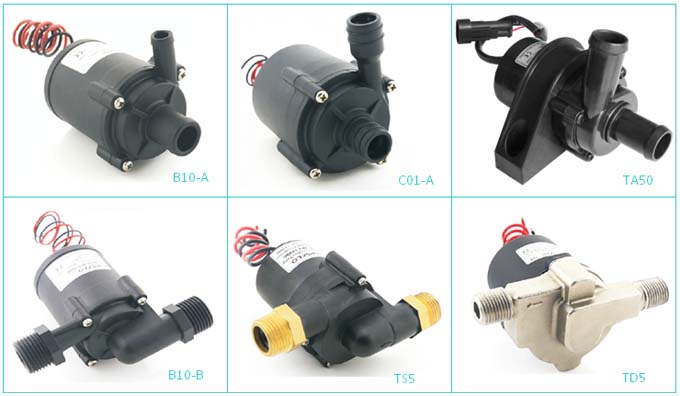 1)

Professional production facility and quality test equipment: Automatic welding machine, Ultrasonic welding machine, Mute test room, Rotor balance test equipment, etc., which are introduced technology from overseas, make sure the high efficiency and stable production, the most strict & highest precision quality control, make sure the most reliable and highest quality water heater heat pump.
2)

Professional sales team: Provide the most passionate reception, professional recommendations, timely and good manner communication to you.
3)

Professional technical team: Provide the most professional suggestions and solutions, fast and professional analysis, with the rich experience can satisfied any OEM, ODM customization requirements.
4)

Professional customer service team: Provide the fastest delivery, shipment, after-sales service etc. to you
Continuous innovation, pursuit quality always is the development concept of TOPSFLO. Under the condition of increasingly fierce industrial competition and market economy does not recover, Topsflo continuously improve the pump quality stability and competitiveness, base on Topsflo pump high quality and with the efficient & thoughtful service, Topsflo not only steady the cooperated customer, but also continuously win more and more new customer's favor and recognition. In the water heater industry, Topsflo specialized water heater DC heat pump will achieve greater breakthrough and a larger market !

TOPSFLO TL-C01 http://www.topsflo.com/dc-brushless-pump/
Keywords:
DC micro pump
,
solar water heaters pump,
air source heat pump, air energy hot water pump.