What does a TOPSFLO micro pump go through before leaving the factory?
2022-06-07
The process of making a high quality miniature brushless DC water pump is complicated and meticulous. To this end, TOPSFLO has set up a complete set of quality requirements and quality acceptance standards to ensure high product quality, high batch consistency, and timeliness of delivery. Today, let's reveal the secret together and see how a
TOPSFLO micro dc water pump
comes to your side through strict quality management processes at every level.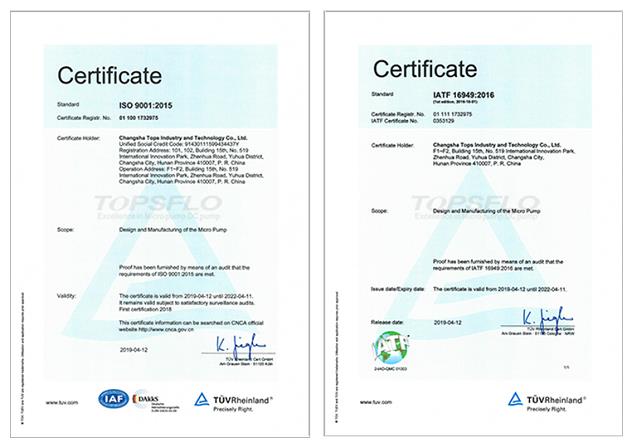 TOPSFLO's production is based on the TUV IATF A16949 & ISO9001 quality control management system, and strict control and inspection are carried out at each process stage to ensure the advanced nature of the products selected by customers, and the good performance and quality of the shipped products.
Rigorous quality management system
In terms of electronic control, TOPSFLO has built a dust-proof and anti-static electronic workshop that complies with the American ANSI ESD S20.20 2014 standard, and a moisture-sensitive room that strictly controls the temperature and humidity of electronic components storage, effectively preventing electronic failure.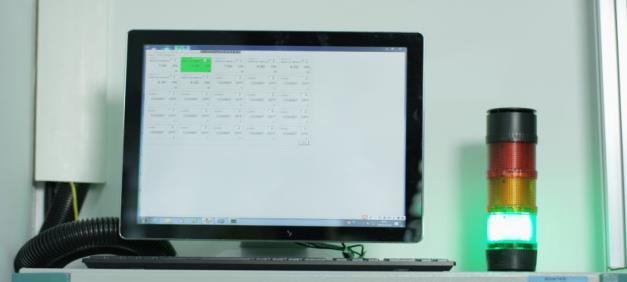 Advanced ESD control system
Strictly control and manage the raw material supply chain
More than 90% of the pump parts and electronic components of TOPSFLO pumps are from world-renowned brands, ensuring that each part meets the quality standards.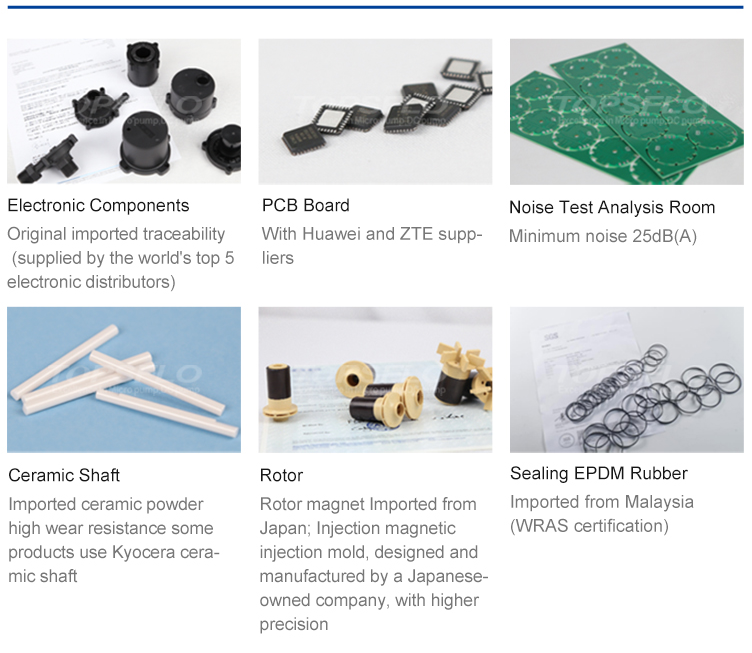 The production plastic return materials are uniformly placed and processed regularly, and the mixed materials and any return materials are never used.
The core components undergo 100% quality inspection and testing to comprehensively evaluate the reliability of the components. And supporting advanced high-standard automation equipment to avoid product defects caused by component failure.

Rotor Dynamic Balance Test Brushless Motor Stator Test

Production process control
TOPSFLO's leading automatic production line in the industry, batch modular standard production, step by step and strictly implement process standardization, and machine assembly in strict accordance with the regulations and precautions of the water pump production process flow.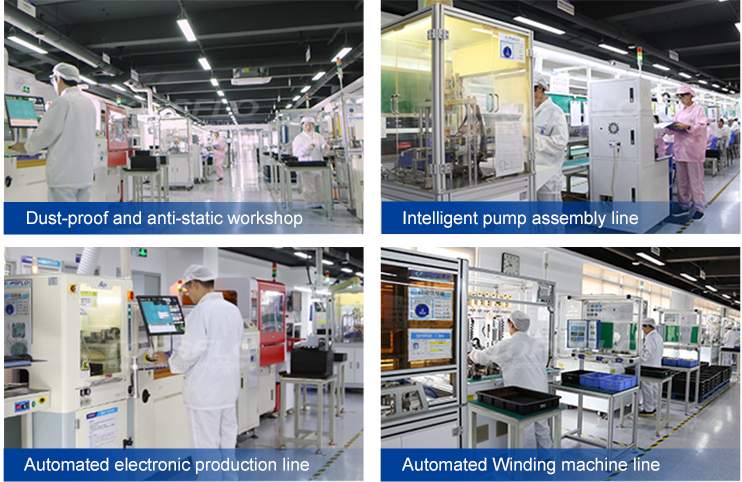 Equipped with a series of advanced production equipment imported from the United States, France, Japan and other countries that are in line with international standards for high-precision and high-efficiency production.
Epson welding robot imported from Japan,Epson screw robot imported from Japan,Ultrasonic welding machine imported from the United States,Automatic screw machine imported from Japan
Quality inspection before leaving the factory
38 comprehensive performance in-depth inspections that are stricter than industry standards, each finished pump must undergo comprehensive performance inspections to ensure product reliability.
100% burn-in test Advanced noise laboratory test, the ambient noise is lower than 25dB
Automatic test of comprehensive performance of flow rate, water head and pressure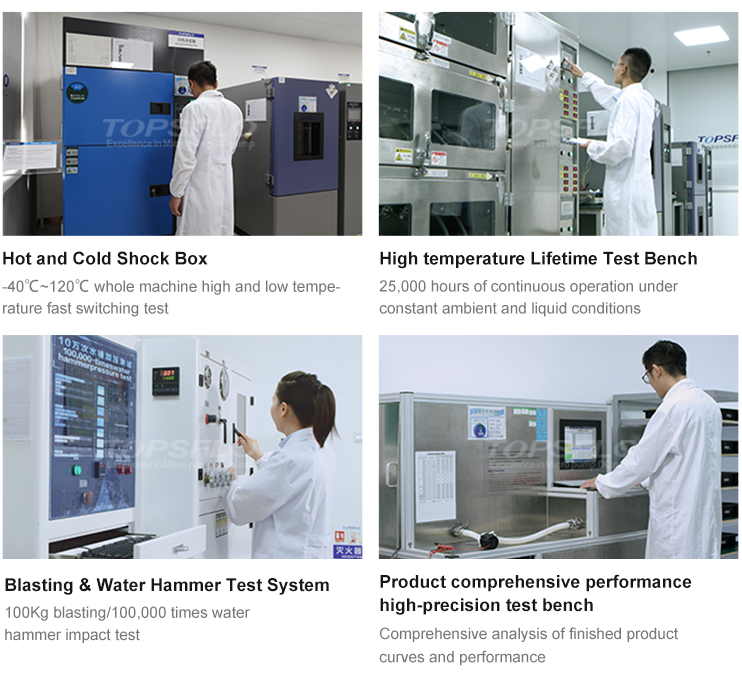 Warehousing
The overall acceptance of the products before leaving the factory has a special person responsible, and the quality requirements of the process to the person, the responsibility to the person, the factory signature, and the commissioning responsibility are fulfilled.
Transportation
The
TOPSFLO micro dc water pumps
, which are checked at various levels, get on the carrier truck and are sent to all parts of the country and even the world, and are delivered to every customer quickly, with high quality and quantity.
From quality system to equipment support, from parts to products to delivery, TOPSFLO real-time monitoring data drives refined management to increase efficiency and improve quality. What you see in front of your eyes is the daily dedication to craftsmanship and quality of TOPSFLO.
In the future, TOPSFLO will further consolidate the management foundation, continuously improve the quality system operation level and core competitiveness, and use the core quality indicators as the inspection standard to continuously provide customers with higher quality products and services.