Introduction: Founded in 2005, TOPS INDUSTRY AND TECHNOLOGY CO., LIMITED(hereinafter referred to as "TOPSFLO") is a global leading provider of brushless DC pump solutions and 80% of its products are exported to high-end markets in Europe and America. After more than ten years innovation & forging ahead, TOPSFLO is one of the few companies in the domestic brushless DC pump industry that has certified by both the TÜV Rheinland ISO 9001 and IATF 16949 system; TOPSFLO has its own SMT, injection molding, and own-property model factory, a professional ESD static control digital workshop and with annual production capacity of more than 3 million pieces. Next, by the description of TOPSFLO's general manager Richard Wang, let us take a look at the corporate style who is committed to "creating the world's cutting-edge products in the micro pump industry and becoming a respected century-old brand".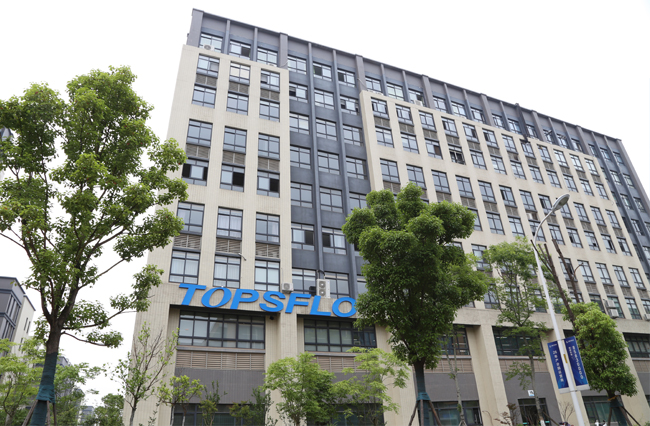 Part 1 High-end provider of brushless DC pump industry
As one of the first domestic companies entering the micro brushless DC pump industry, TOPSFLO is determined to solve the problem caused by inferior water pumps in the industry, and build it wholeheartedly to make customers more worry-free and assured Of high-end micro DC pumps since its establishment. Just as its English name covers-"TOPS" Means "high-end / first-class" quality, "FLO" The abbrevition of "flow", stands for fluid tech; the combination of TOPSFLO represents the company's brand philosophy is to produce the best quality pumps and to create a century-old micro pump brand. At the same time, TOPSFLO also implies that the brand vision is to "create the world's cutting-edge products in the micro pump industry and become a respected century-old brand"
Compared with other domestic micro pump companies, TOPSFLO has its own unique advantages:
Firstly, as a domestic micro pump company, TOPSFLO is positioned to export to the high-end markets in Europe and USA, 80% of TOPSFLO's products are exported to core equipment manufacturers in Europe and USA. After cooperation with demanding customers in Europe and USA for over 10 years, TOPSFLO has accumulated rich industry experience and technology precipitation.
Secondly, TOPSFLO brand has a good spreading effect in the micro pump industry, through many years of precipitation.
"Brushless DC pumps are relatively special——customers will generally test the products for 2~3 years before placing batch orders. Many international first-tier brands have actually tested brushless DC pumps for 3~5 years, to test the suitability, stability, lifetime, etc. between the pump and equipment." Richard Wan said, "With such a threshold, companies who want to make money quickly will be swiped out easily. However, TOPSFLO has been in the industry for more than 10 years, both the product and the brand have a certain degree of reputation, which also attracts a group of high-quality partners."
Thirdly, TOPSFLO R&D level and R&D equipment are in the forefront of the industry. It takes technological innovation as obvious advantage, and pursues global industry leadership. It also has 4 professional and precise laboratories meeting the CNAS national laboratory certification standards, and has won the honors of National High-tech Enterprise and Changsha Intelligent Manufacturing Pilot Enterprise and others. TOPSFLO has a professional R&D team composed of electronics/motor/structure/mold engineers, and has more than 40 national patents. During the epidemic, it continues to increase investment in R&D and introduced many domestic and foreign advanced R&D and testing equipment.
Finally, TOPSFLO continues to learn and improve. It is understood that TOPSFLO has carried out dozens of trainings in the past six months, including values, vocational skills, finance, management and marketing communication strategies, etc. TOPSFLO has been strengthening itsown advantages by learning and keeps up with the times. It is worth mentioning that
TOPSFLO has a management team with key capabilities and core cohesion: by continuously strengthening talent management and talent reserves, by deepening the values ​​of "customer first, gratitude and altruism, and excellence", by unifying vision and unified mission, by regularly organizing internal and external training, conducting study tours and other activities, to provide high-end talents with work and life security. Then every employee keeps in line with the company, thus enhancing the company's centripetal force and cohesion, and effectively implementing the company's development strategy.
"In the future, TOPSFLO will continue to focus on technological breakthroughs in the field of micro pumps. Just like many German and Japanese companies with good reputation in the industry, they only focus on one product for hundreds of years and make this product to the extreme. This is Topsflo's consistent and persistent pursuit.", Mr.Wang said.
In the next few years, TOPSFLO will purchase 40 acres land and build 60,000m² own factories. The production line automation will be up to 40% or above, 60% of them will be intelligent.
Technically, the products will be promoted both in silence and intelligent.