Topsflo Reach an Agreement with a 350 years Historical Germany Cooperation
2018-03-16
Goodbye 2017, Hello 2018. On Jan. 31th 2018, Topsflo ushered in second visiting customers after their relocation.
On that time, Topsflo is on the first stage audit of IATF16949 quality management system from TUV. All the Technical Team are in time to prepare the audit materials, but consider the importance of this customer, TOPSFLO still positive scheduling related technical staff give the biggest technical support to customer projects.
The visiting clients are come from a German company, they also have a branch in France, who have a long history of 350 years. Their main business products are for health care products, so the products performance and quality requirements are very high. Clients have taken different type of pumps from TOPSFLO for testing as early as 2011, and in 2017, they take the newest products from TOPSFLO again, and have tested TOPSFLO BLDC Centrifugal Pumps, Diaphragm Pumps and Gear Pumps, they are really interested in TOPSFLO different type pumps, which with good cooperation with their products regarding their testing, but it will involves some custom function and features need to make a discussion.
The main purpose of this visiting is for discuss a set of water purifier system which will use for their new laboratory, regarding the high specification required of the pump —— need large flow rate and relatively high water head at the longer lifetime, it makes customers very upset, they have take a long time for experiment and pratice for choose suitable pumps. Usually BLDC centrifugal pumps can not reach high water head as customer required; Gear pump flow rate and water head can reach to customer requirement, but the lifetime is too much short; Diaphragm pump with relatively high water head and different lifetime can be choose, however, client tested KNF Diaphragm pumps before and find out that the flow rate less a little, the real testing data with 1LPM, and client wil required 1.5LPM, and other type diaphragm pumps with bigger size than estimated, the water purifier space will not accepted about it. The client come to TOPSFLO spcially discuss custom smaller size, large flow rate, high water head, relative lifetime of the products to meet the requirement of their device's parameters.
After discussed with TOPSFLO relative Technical engineers, clients have find out the solution —— confirm with custom TF30A-A with big flow rate, they are pretty satified with the solution, which have solve the problem for them very well.
Through this visiting, clients said they will consider about TOPSFLO pumps once they requried any pumps for their system, especially BLDC Centrifugal Pump and Diaphragm Pump. After client visit Topsflo production line, they are pretty truct the management of TOPSFLO production process. TOPSFLO factory is the most perfect production management they have seen in China Mainland. It can be say that it's meet lots of German Enterprises and Japanese Enterprises requirement of Production Management. In the end, the Purchase Manager said: we believe that TOPSFLO will pass IATF16949 quality management system audit smoothly, and they will have further cooperation with TOPSFLO in the near future.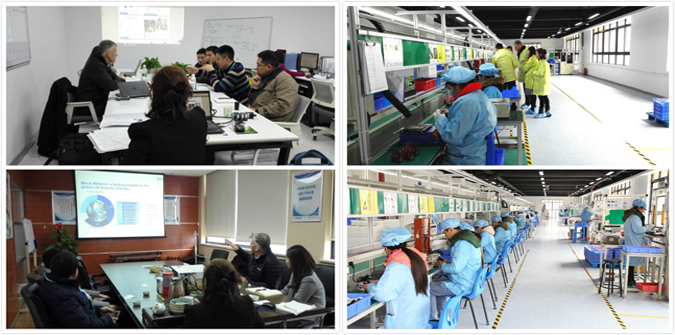 Finally, the visiting has a happy ending, TOPSFLO insist to learn the quality requirements of German Enterprises and Japanese Enterprises. Who has established very friendly cooperation with a lot of German Enterprises and Japanese Enterprises since its establishment. TOPSFLO believes that all the things they insist to improve the quality of products are worth to do. In 21st Century, most of enterprises without quality promised have been eliminated, the final survived enterprises should be the one whom have high quality requirement. TOPSFLO CEO promised that they will pay more efforts on new products development, and will customize the most products to reach the requirement for different customers, especially BLDC Centrifugal Pumps and Diaphragm Pumps.