How to Choose a micro diaphragm pump?
2022-04-13
As the core component of the equipment, many clients are not very familiar with micro-diaphragm pump and do not know how to choose it for the first time. TOPSFLO has been focusing on micro-diaphragm pumps for 17 years, providing high-quality micro diaphragm pumps for many internationally renowned companies, providing solutions, and reaching long-term and stable cooperation. Why?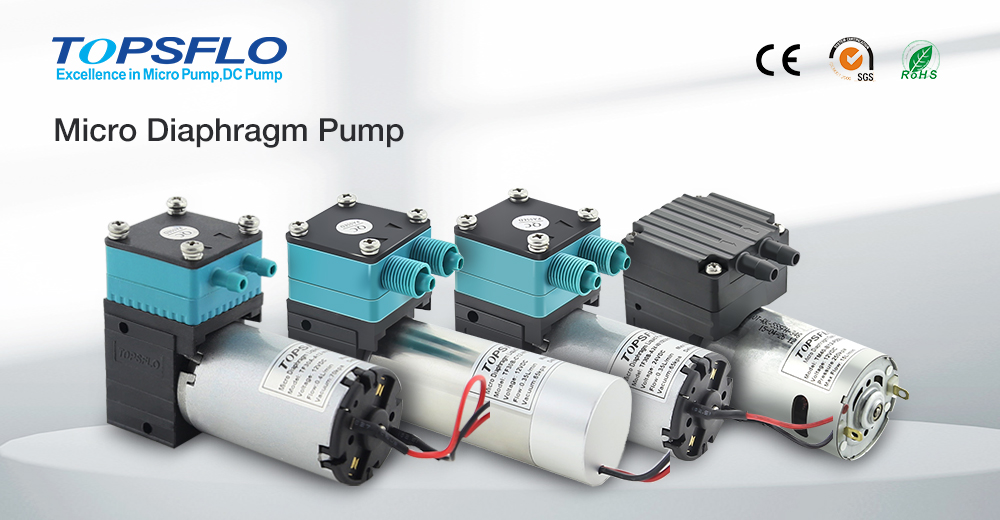 1.TOPSFLO Miniature Diaphragm Pump is small in size, light in weight, and has relatively higher performance and efficiency, which can provide strong power for more application industries;
2.TOPSFLO Miniature diaphragm pump adopts imported double ball bearings and has a patented eccentric silent design to ensure long-term silent operation of the pump; lower noise and lower vibration;
3.TOPSFLO Miniature diaphragm pump adopts high-precision molds and imported raw materials, and high-grade ironless motor, which has a longer life and can be used for a long time, more reliable, and requires no maintenance;
4.TOPSFLO can customize products according to customer needs to better meet the design needs of customers for different products.

Micro diaphragm pumps are composed of electronics/motors/structures. For the reliability of long-term use, it is particularly important to choose a professional manufacturer with R&D capabilities, production capabilities, quality control capabilities and customized service capabilities. TOPSFLO's high-quality products and strong corporate strength are the key reasons for long-term and stable cooperation with customers.
If you have any questions about the micro diaphragm pump, you can leave a message below or contact us directly. TOPSFLO has a professional team of pre-sales engineers, who can provide Chinese/English/Japanese/Korean multilingual services, and provide professional and barrier-free communication services for your Micro DC diaphragm pump selection. I am the pre-sales engineer of TOPSFLO, welcome your calls and emails.