Topsflo "Smelting Team" outdoor extended training --- tired and happy
2018-09-14
In order to enhance the team cohesion, improve the team cooperation ability, promote mutual understanding of all members and let everyone relax in the intense work, Topsflo factory team organized staffs of production line1 & production line2 to hold outdoor expand training activities with the theme of "Smelting Team" on September 13th, 2018. The main forms of this activity are "close to nature and enjoy it", "follow the clues to take photos", "get clue card", and "invest to earn points card". Every team won prizes with different values according to their scores during the training activities.
All members were divided into four teams of Youth Team, Heavyweights team, Dazzle colorful team and The strongest team. Each team selected a captain, showed their team names and chanted slogans. And then four games including crossing the river by feeling stones, funny table tennis, funny badminton and throwing bottled water were started in turn. The games were set up to two kinds of play mode, ordinary and difficult. Through the activities, everyone gathered together, fully demonstrated the spirit of challenging themselves and smelting team in the face of difficulties and challenges.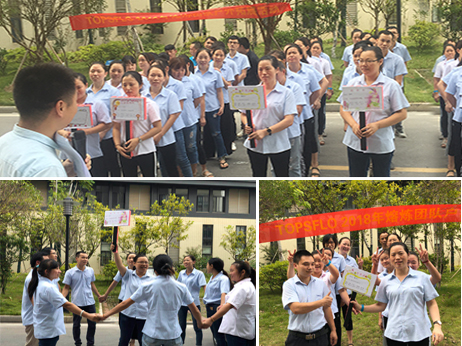 No cohesion, no competitiveness. Without teamwork, all the training activities this time could not be completed. If team members doing things by their own way, being selfish, then the whole team will be scattered. On the contrary, if team members can be confident and fearless, pull together in times of troubles, they must can accomplish tasks that others can not do and be successful. In the whole process of this expand training, all team members played an important role in completing all activities. It is precisely because they were strict with themselves, paid attention to details, meticulous, refused any excuses and hand in hand to cooperate, finally they finished all tasks successfully .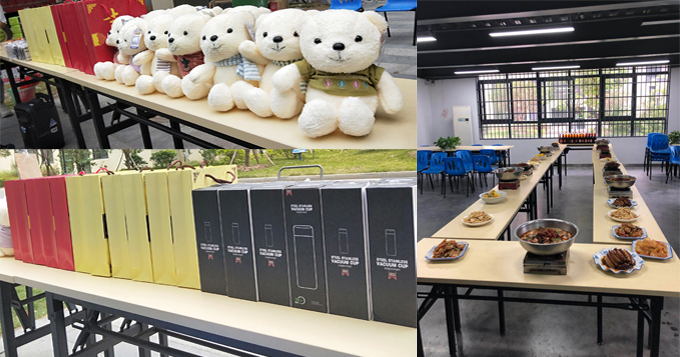 Although this outdoor expand training activity ended, but Topsflo people never stopped. We're always on the way to realize a win-win situation for the company and self common values, keep moving and with this spirit to produce the most high-end
brushless DC pumps
for customers. Fighting, Topsflo!