TOPSFLO has successfully passed IATF16949 certification
2018-04-27
Recently, Germany TÜV Rhine Audit Group came to TOPSFLO for three days IATF16949:2016 Quality Management System certification audit. At the last meeting of this audit review, the Expert Group concluded that : TOPSFLO all departments system runs well, all aspects are verified to meet the IATF16949 standard, here we formal announces the approval. TOPSFLO has become the domestic market micro pump industry one of the enterprises first pass the TUV IATF16949:2016 certification, which is the most strictly one on the field and widely recognized in the world.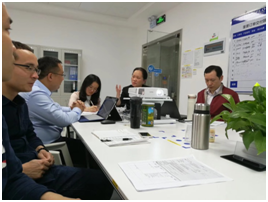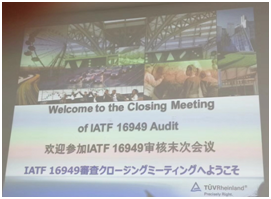 The IATF16949:2016 Quality Management system certified, indicates that TOPSFLO can provide continuous and stable supply to meet the requirements of automotive industry customers , products and services required by applicable laws and regulations, improves quality of customer satisfaction, risk response, and opportunity to participate in the automotive industry transformation and upgrade strategy to provide a strong guarantee.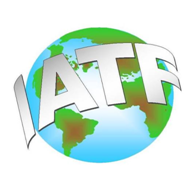 It is reported that in order to coordinate the international automotive Quality System specification, in 1996 the world's leading automobile manufacturers and associations set up the International Automotive Working Group IATF (International Automotive task Force). IATF members include the International Organization for Standardization Quality Management and Quality Assurance Technical Committee (ISO/TC176), as well as the Italian Automobile Industry association, the French Automobile Manufacturers committee and the Automobile Equipment Industry Alliance, the German Automobile industry Association, also includes the international famous automobile manufacturers, such as Mercedes Benz, BMW, Chrysler, Fiat, Ford, GM, Renault and Volkswagen. The technical specifications promulgated by IATF apply to the supply chain of components and service parts of the whole automobile industry, including the vehicle factory.

As the leader of high-end micro DC pump, the executive and operational status of the quality management system of TOPSFLO has been highly recognized and affirmed by both domestic and foreign customers and third party authoritative certification bodies. TOPSFLO will, as always, fully implement the IATF16949 quality management system, to better meet the full range of customer needs, strive for a higher level of quality management.