■ Overview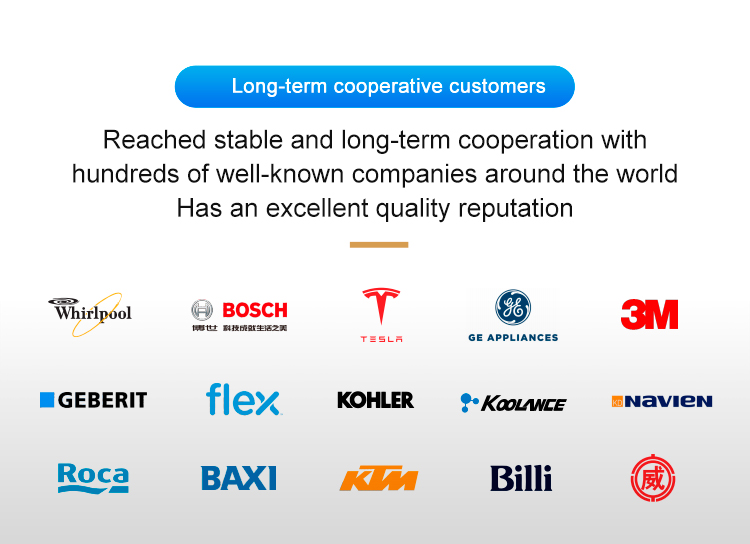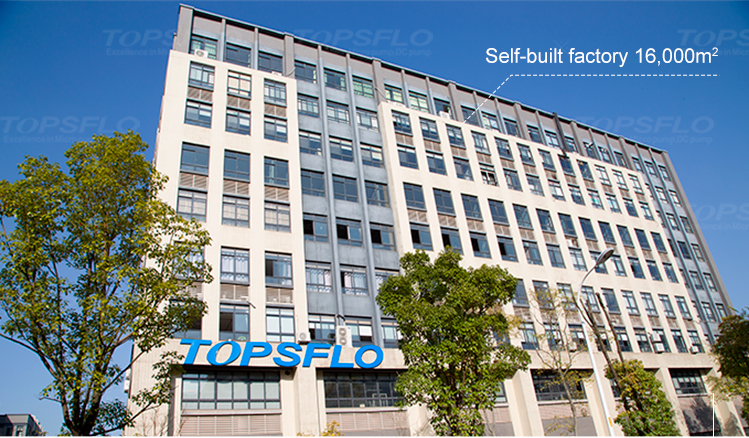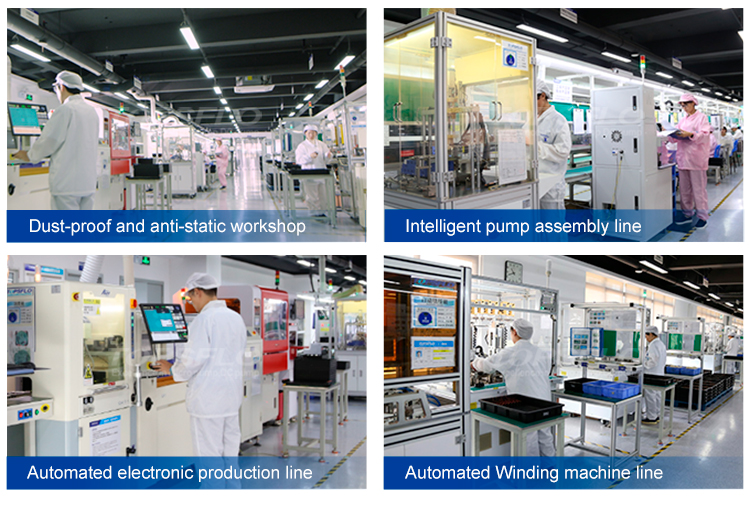 About TOPSFLO Factory
♦ 16000㎡ modern factory with its own physical property rights, ESD anti-static control dust free workshop,100+ sets of professional imported equipment
♦ 4 major professional and precision laboratories that meet the CNAS national laboratory accreditation standards
♦ More than 50 patents in the micro water pump industry, strong research and development strength, and master advanced industry technology
♦ Complete certification, passed CE, ROHS, REACH, WRAS, Food Grade and other certification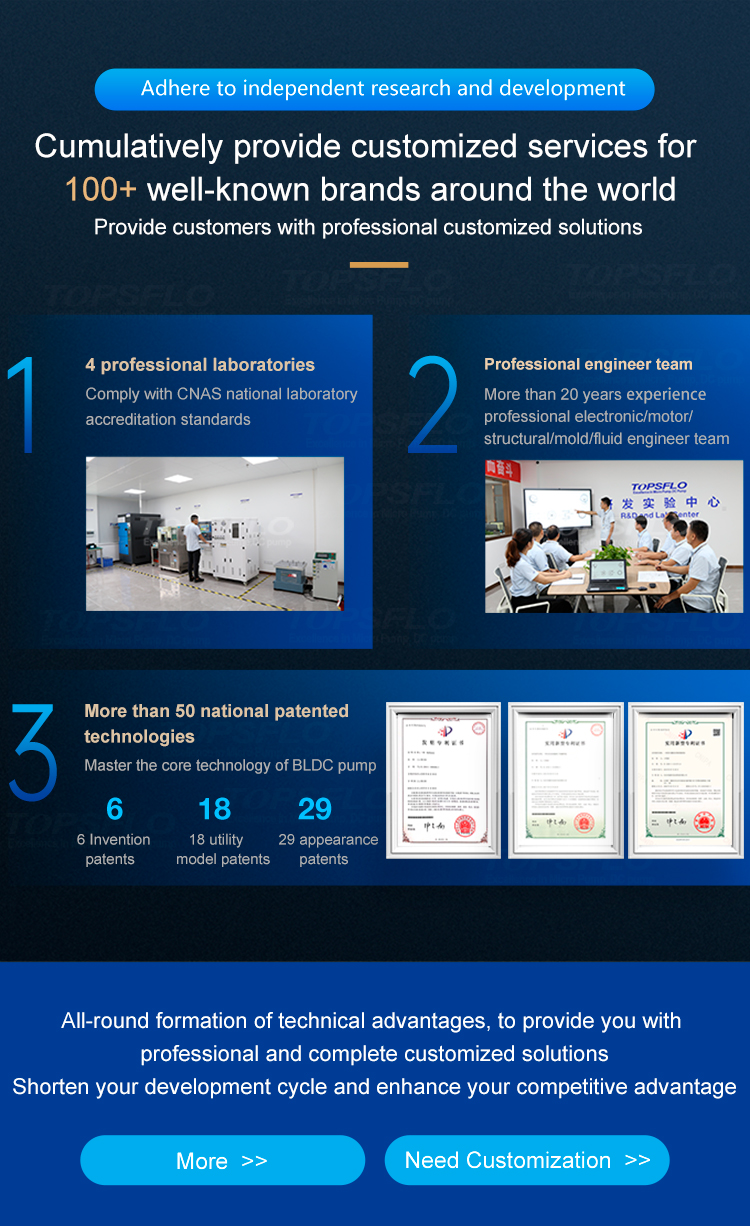 TL-C01-D Micro Brushless DC Water Pump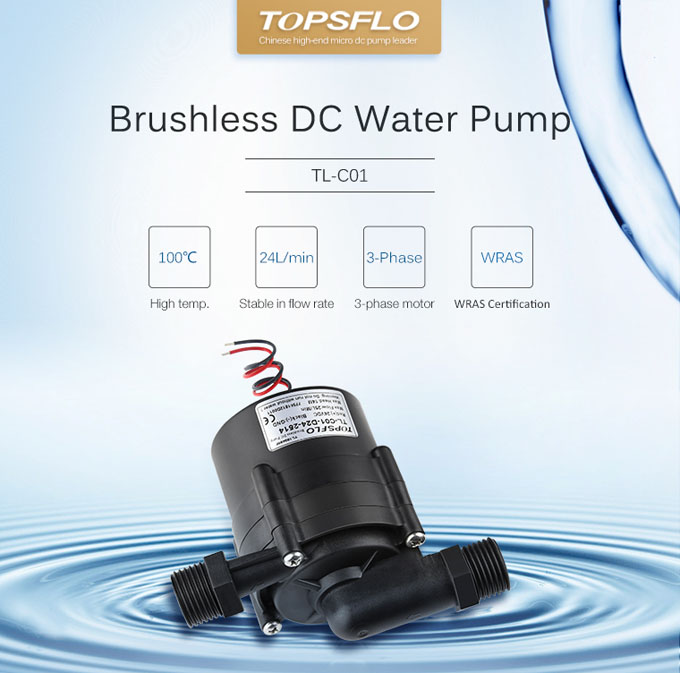 Our TL-C series design features micro centrifugal pumps powered by brushless DC motors. They are designed to be cool, quiet, compact and lightweight. A variety of features, including a seal-less design to prevent leakage, wide range of working voltage, stable performance, long life time, enable the pumps to meet a full spectrum of user needs, with emphasis on ease of installation, operation and maintenance.
Features:
Φ Advanced magnetic driving technology for static-seal,without any leakage forever
Φ Heavy duty work,can sustain continuous 24hours work
Φ High efficiency ECM brushless DC motor with long lifetime 20,000hours
Φ 3-phase motor for lower power consumption and lower fever
Φ Durable permanent magnetic rotor/impeller and fine ceramic shaft
Φ Specializing closed-type impeller for lower water loss bring higher efficiency
Φ High temperature materials for liquid temperature 100°C
Φ Low or no maintenance
Φ Food grade materials
Φ Imported Japan XYRON PPE material
Φ Certificate: CE ,FDA,RoHS,REACH,WRAS,TUV IATF16949,ISO9001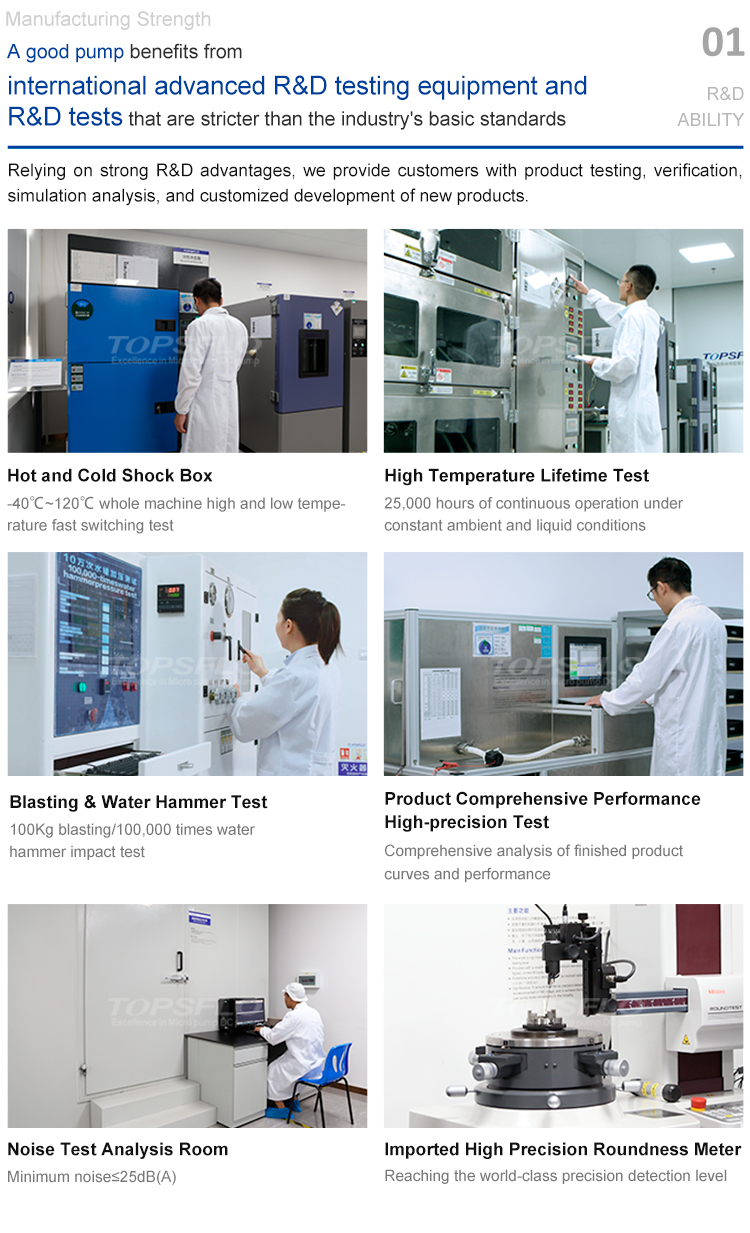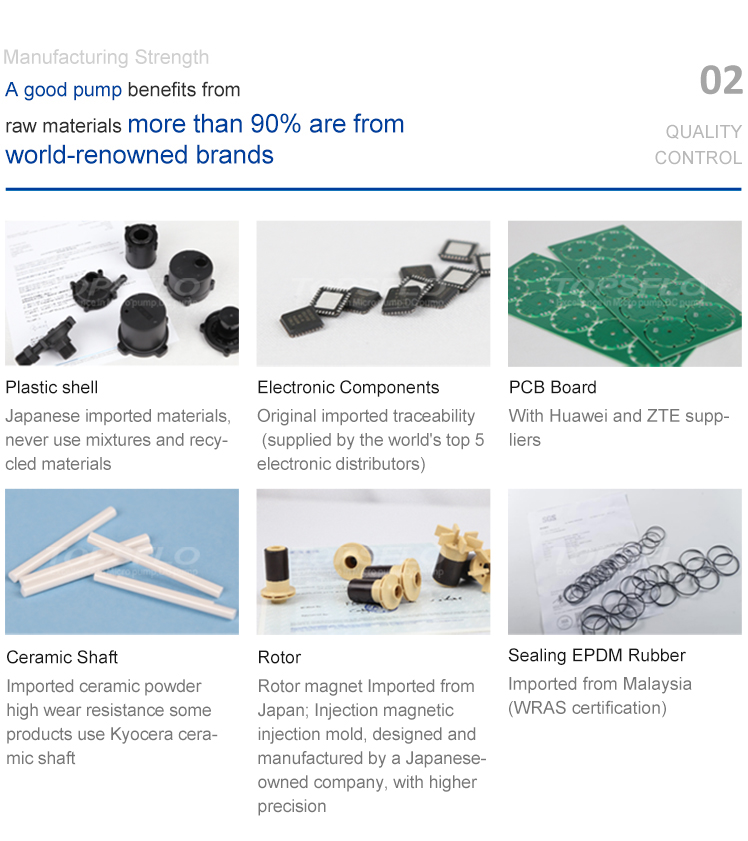 Application:
The centrifugal brushless pumps are designed for general, commercial and industrial applications. Ideal for circulation pump applications. They will pump fresh water, seawater, and other liquids that are compatible with the pumps materials and that are of similar viscosity to water.

1. Liquid transfer general purpose pumping
2. Hot water circulating system pump
3. Electronics Cooling Water Circulation Chiller Systems pump
4.
3D printer

cooling water pump
5. Instant electric water heater, electric shower pump,Air energy water heater
6. Circulating systems for homes
7. Cleaning equipment, purification and water treatment pump
8. Smart toilet boosting pump
9. Boosting applications pump

10.
Medical equipment Water pump,Beauty water pump,
Gene sequencer cooling pump

11.LED cooling,semiconductor cooling pump

Usage Note:
1.Dry-running is prohibited.
2.Reverse polarity is not allowed (except customized).
3.The pump if dropped or with heavy vibration do not use.
4.Liquid contain impurities or magnetic particles are not allowed.
5.Liquid temperature over 90°C is not allowed (except high temperature models).

■ Specifications
Model
Product Code

Max Water Flow (L/Min)
Rated Voltage(DC)
Rated Current (A)
Max Water Head(M)
Rated Power(W)
C01-D
TL-C01-D12-1908
19
12VDC
3
8
36
TL-C01-D24-2211
22
24VDC
2
11
48
■ Parameter
Max Flow Rate
19L/MIN 22L/MIN
Max Static Lift
8M ,11M
Rated Voltage
12V / 24V
Impeller Type
Closed impeller
Motor Type
Three-phase brushless DC motor
Liquid Temperature
-40-100°C
Pump Theory
Centrifugal pump
Media
Pure Water
Use Place
Indoor or Outdoor
Working Voltage Range
6~18V or 12~28V
Noise Class form 1M
40dB /Max
Ideal Life Time
30000 Hours
Working Mode
Continuous
Power Supply
DC power supply, battery, solar powered
Protection Functions
Over-Voltage Protection Over-Current Protection Blocked-Protection,
Dry-running Protection(Customized)
Customized functions
PWM, 0~5V speed control,/PV solar panel driven directly,FG(RPM) signal wire,/S submersible
Remarks
Can't dry-running, not Self-priming
■ Curve & Dimension